By Betsy McCaughey
Wednesday, August 16 2023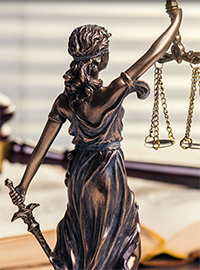 Whether you like Trump or loathe him, Smith's legal trickery should trouble you. It diminishes us as a nation and threatens your own rights.
In America, every defendant is supposed to get a fair trial. It's guaranteed in our Bill of Rights. That guarantee sets us apart from banana republics, and we take pride in it.
Democratic prosecutors have rolled out four indictments against former President Donald Trump, including the latest by Fulton County District Attorney Fani Willis, announced Monday night.
Will he get fair trials? In Georgia, it's too soon to say, but in Washington, D.C., the writing is on the wall. Federal prosecutor Jack Smith already is telling a string of lies to rig the trial against Trump for allegedly conspiring to overturn the 2020 election. The Left and the liberal media are going along.
Whether you like Trump or loathe him, Smith's legal trickery should trouble you. It diminishes us as a nation and threatens your own rights.
Here are Smith's four biggest lies since he indicted Trump on Aug. 1:
Lie No. 1: Smith claims the public is entitled to a speedy trial.
Truth: Smith is pushing to start it Jan. 2, 2024, affording Trump a mere five months to prepare a defense. Yet the Justice Department had 31 months to prepare his case.
Smith's speedy trial claim is a slick reversal of what the Sixth Amendment is intended to do: protect the defendant against a powerful government. The speedy trial right belongs to the defendant alone, and the defendant has the right to waive it in order to get time to prepare a defense.
Lie No. 2: Minutes after releasing the indictment on Aug. 1, Smith railed against the violence at the Capitol as "an unprecedented assault on the seat of American democracy," implying that he was holding Trump accountable for it.
Truth: Smith's indictment is not about the violence at the Capitol. Nothing in the indictment links Trump to the Proud Boys and other rioters who have been convicted of seditious conspiracy for violently attacking the Capitol, even though prosecutors in those cases told jurors that the rioters were "Donald Trump's army."
Smith alleges that Trump broke the law by lobbying state officials to hunt for voter fraud, asking supporters in battleground states to choose an alternative slate of electors, and trying to persuade Vice President Mike Pence to count those alternate electors instead of the officially designated ones. Word crimes.
The jury will decide whether Trump's words violated the law or are protected by the First Amendment, as Trump's attorneys and many legal scholars argue. After all, Al Gore's complaints that the 2000 election results in Florida were defective didn't get him indicted.
Lie No. 3: A lie of omission. Paragraph 104 of the indictment quotes Trump on Jan. 6, 2021, telling supporters, "If you don't fight like hell, you're not going to have a country anymore."
Truth: Trump also told his supporters to go "peacefully and patriotically" to the Capitol. Yet Smith deliberately omits those words from the narrative. Prosecutors who hide or omit exculpatory evidence in order to nail a defendant are themselves breaking the law. That's what Smith's indictment does.
Lie No. 4: Smith claims he wants Trump's case tried in a courtroom, not in the court of public opinion.
Truth: Smith wants Trump muzzled, while the evidence the government has is being leaked to left-wing media.
On Aug. 4, Smith asked Judge Tanya Chutkan to muzzle Trump from discussing the government's evidence to prevent the "improper dissemination or use of discovery materials, including to the public."
But on Aug. 8, lo and behold, The New York Times reported it had "obtained" a memo referred to in Smith's indictment but never before seen by the public. The Times says it's "the missing piece" showing how "Trump's allies developed their strategy to overturn Joseph R. Biden's victory."
Days later, an MSNBC opinion piece claimed the same memo is "at the heart of the alleged crimes."
Smith is using lies and leaks to engineer a guilty verdict in court and in the public square.
Historians will not judge Smith's trickery kindly, if they ever have access to it. That's a big "if."
Smith made an unprecedented request, granted by the Court, that Trump's attorneys destroy or return to the government all unpublicized materials after the legal proceedings. Smells like a cover-up.
America is better than this.
Tell the House of Representatives to cut off Smith's funding in the Sept. 30 budget deal.
Respect America.
---
Betsy McCaughey is a former lieutenant governor of New York and chairman of the Committee to Reduce Infection Deaths.
COPYRIGHT 2023 CREATORS.COM