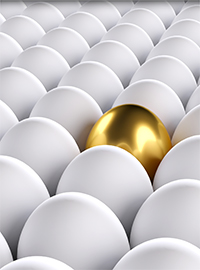 [I]t's a myth that government is somehow the engine that drives American innovation versus the private sector sidecar.
The same Biden Administration that seemed almost annoyed at having to evacuate desperate Americans from the Afghanistan chaos of its own creation apparently holds even greater contempt toward U.S. pharmaceutical innovators that came to the world's rescue in 2020.
The administration embarrassingly prostrates itself before the Taliban, Chinese dictator Xi Jinping, the murderous Iranian theocracy and OPEC, but Hell seemingly hath no fury like its scorn toward the American private sector.
File this latest episode in the thickening "No Good Deed Goes Unpunished" folder.
At issue is a National Institutes of Health (NIH) claim of credit and ownership stake in the world's most effective Covid vaccine developed by Moderna. The NIH claims credit for the messenger ribonucleic acid (mRNA) central to Moderna's vaccine, but the facts and timeline show otherwise.
Pre-Covid, Moderna had already invested over $2.5 billion in developing its successful mRNA portfolio, which helps explain why the NIH approached it in January 2020 seeking help in developing a Covid vaccine. Advocates of government confiscation point to a 2016 patent held in part by the NIH targeting coronavirus spike proteins, but Moderna filed for a coronavirus mRNA vaccine prototype a year earlier in 2015.
That also helps explain why, in March 2020 before the vultures began circling, news reports gushed how, "Start-up biotechnology company Moderna Inc. set a drug industry record by identifying their candidate vaccine in only 42 days after the Covid-19 virus was sequenced."
It's important at this point to place private sector investment and government funding in proper comparative perspective. Between 2000 and 2020, private investment in medicines associated with NIH grants that were approved by the Food and Drug Administration (FDA) totaled $44.2 billion, versus $670 million in total public funding. More broadly, private investment now accounts for 69.7% of all U.S. research and development funding, whereas in 1965 at the height of the Cold War and Space Race government accounted for 66.8% of total R&D funding. Accordingly, it's a myth that government is somehow the engine that drives American innovation versus the private sector sidecar.
It's equally important to highlight the role of intellectual property (IP) rights, including patent rights, in U.S. pharmaceutical leadership.
Since America's founding, we've protected IP unlike any other nation, a legacy that continues today. Our Founding Fathers deliberately inserted text protecting IP rights into Article I of the Constitution, which reads, "Congress shall have the Power … To promote the Progress of Science and useful Arts, by securing for limited Times to Authors and Inventors the exclusive Right to their respective Writings and Discoveries." As noted by former patent attorney Abraham Lincoln, America's IP protections "added the fuel of interest to the fire of genius in the discovery and production of new and useful things."
As a result, no nation in human history rivals our record of scientific and artistic innovation.
That includes pharmaceuticals. As regular readers of these columns are aware, although the U.S. accounts for just 4% of the world's population and 24% of the global economy, we account for an astonishing 2/3 of all new drugs introduced worldwide.
That's not coincidence. The U.S. market-based approach to healthcare and protection of patent rights accounts for our world leadership in pharmaceutical innovation. That's what makes the Biden Administration's inexplicable hostility toward Moderna's patent rights all the more perplexing and outrageous.
None of this should minimize the important role that government can play in funding research and development, and in facilitating efficacy and safety trials. But government funding of basic scientific research must be kept in its proper perspective compared to the billions of private investment that fuels pharmaceutical innovation.
More broadly, Americans should be furious about this Biden Administration attempt to kneecap one of the most successful U.S. industries, which saves millions of lives in America and across the world every single year.
This isn't the last public health crisis that we'll face, and it's in our interest to encourage public policies that incentivize innovation. That means protection of patent rights and market incentives rather than government command and confiscation.
American leadership in developing Covid vaccines offers the latest illustration, and Americans mustn't tolerate government officials who seek short-term benefit by killing the proverbial geese that lay golden eggs.